Dear Mind Warrior,
I have something important to say to you as you sign-up for membership with ZYGON. And, that is a sincere THANK YOU. 
Not just because you are participating in our mind development programs and supporting the Mind Warrior Project, but because by becoming one of "us" (a mind warrior) you are embarking on a journey of self discovery that will change everything. It will not only allow you to see and experience the world in a new way, but YOU will affect everyone you come in contact with. This is how we change the world. Not through politics or social engineering, but one evolved individual mind at a time. 
Each of us…experiencing being alive to the fullest extent possible and spreading personal joy and possibilities with everyone we come in contact with, really does change the world for the better. Don't want to get too mushy here – so let's get to it. 
Though the Zygon App provides dozens of free programs for stress reduction and mind development the core programs like the Millionaire's Mind, Ultra Meditation and the Brain Supercharger Mind lab are reserved for Level-One members. When you first download the app.. you get everything free and unlocked for 7 days to allow you to experience it all without restriction. After your 7-day trial expires you will need to get a Level-One subscription to continue those premium programs. 
You can choose from a quarterly plan (cancel at any time) or an annual membership. And if you are a die-hard mind warrior sign up for the Lifetime Plan, and help us build this movement as a Charter Team Member. Click on your preference and finalize your sign-up. It will immediately unlock that level on your Zygon app.
Here is my promise to you. You will be totally blown away from your very first week – and if you follow the instructions provided and honestly work these programs,  you will see how powerful it is –  and how it affects your life and the lives of others around you. Today begins a whole new world of possibilities and opportunities, that will open to you in ways you never imagined were possible. I mean it. 
Read what others have experienced. 
Oh, and we are constantly adding new content every week. New audio programs, books, courses, podcast episodes and special reports. It's all about the mission of being a Mind Warrior and making our lives the best they can be. If there is anything you don't like or you would like to see added… just let me know. I'll make the necessary changes. After all…we are all on this journey together. 
Thanks for your support. You are helping us fund new development and research, and continue our mission to change the world – one mind at a time.
All My Best,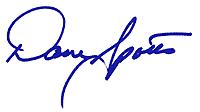 Dane Spotts
Founder & Fellow Mind Warrior
P.S. If you haven't downloaded the Zygon App from the app stores… you can do so here.  It's free and everything is unlocked for 7 days. No credit card needed. Thanks again. See you in the Mind Zone. * And if you become a Lifetime Charter Member, I may not be able to come to your house to mow your lawn, but whatever future event we ever do, you are invited as my guest  – free.
P.P.S. If someone you know referred you to us… they will get credit for your membership. Let's spread the love.